STEVE JESSER WOULD LIKE TO KNOW IF YOU'RE INTERESTED IN A 55TH (OR LATER) CLASS REUNION! YOU CAN REACH STEVE BY EMAIL AT:
SHJ@SJESSER.COM
IF THERE'S ENOUGH INTEREST, IT MAY HAPPEN!
--------
WE LOST SEVERAL CLASSMATES RECENTLY, SOME BY
COVID-19 AND SOME BY ILLNESS, ETC. TWO RECENT ONES WERE MICHAEL REZNICK AND MALIA (MARY ANN) PETTIGREE WHO ENJOYED A DANCE AT OUR 50th REUNION.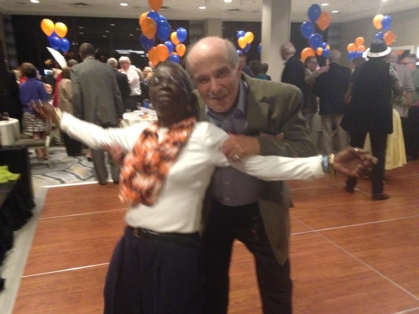 ---
Please Contact Us if you have announcements you'd like us to make.
~ * ~
---
CLASS STORE
It's never too late to order ETHS clothes!
Show your ETHS pride by wearing a hat, shirt, shorts, or carrying a tote with our name embroidered or stamped. Visit the Class Store. Pick your item and customize it. Our class gets a 12% commission on every purchase.